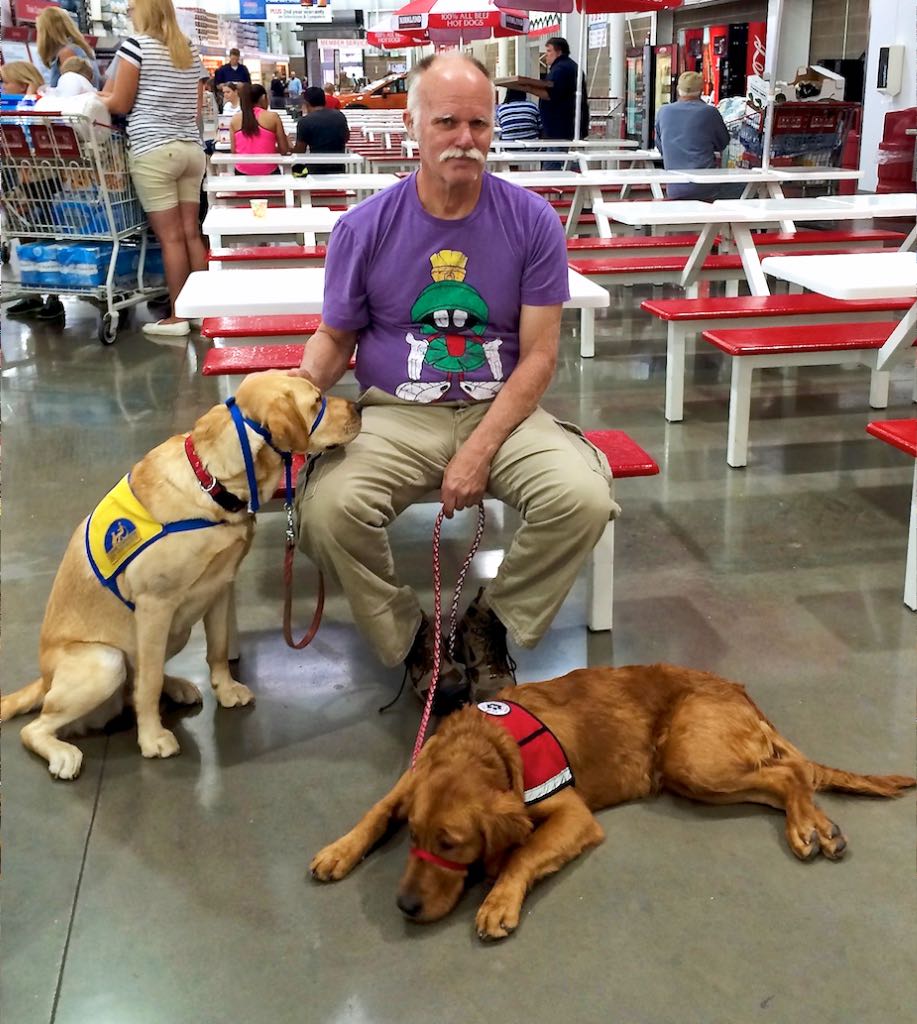 Jeff with Celie (in yellow) and Wilson (in red). They are service puppies in training.


About Me


HI, I'm Jeff Shapiro and I'm currently living in Monument, CO. Monument is just north of Colorado Springs. Monument is a nice little town without all the hassles of living in Colorado Springs to the south or Denver metro area to the north.

For the last several years my main activities are volunteering with the United States Forest Service (USFS) in the Pike Ranger District of the Pike National Forest, and co-raising service puppies.

Volunteering with the USFS provides many interesting and challenging opportunities. I notify the USFS about hazardous road conditions, people living in the forest (you can camp, but not live in the forest), large amounts of trash, people target shooting unsafely. I also talk to the public about safety in the forest and recreating responsibly. Some of my challenges come from picking up large TV's, and other trash left in the forest as well as putting out abandoned campfires. (You'd be surprised at the numbers.)

Co-raising service dog puppies is very rewarding and trying. The "trying" comes from getting a new 8-week old puppy every 18-20 months. Young puppies are fun, but bring along a large set of challenges to get them started off in the right direction. "Rewarding" comes from seeing the puppy you spent 16-18 months raising and training meet their life-long partner. These dogs do so much for their partners that they do truly become "one." Beside the physical support (sometimes literally) the dogs provide an enormous emotional support for their partners. While we are raising the puppies we get the chance to educate the public and store owners about service dogs, their rolls, how to greet them (or not) and access rights for the disabled with service dogs.

Professionally, I was a computer geek (although, now burned out in that). I've designed and implemented systems for training departments and inventory tracking, and I've done data analysis of large systems and provided reports that management said were "impossible". I've also done freelance photography and graphic design (including an annual report for a local Land Trust agency). About the only stuff that I enjoy doing on computers these days are graphic design and fine art photography. My days of sitting writing code for hours on end are over. (Unless you have a very interesting project for a non-profit organization that might interest and challenge me.) Photography is a life-long passion of mine. Starting when I was 10 years old. I was a studio photographer for a local art center and won many juror's choice awards.

I look forward to hearing from you!